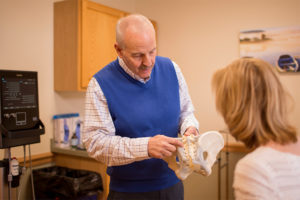 Because of his background in Osteopathy and Physical Therapy, Dr. Speciale specializes in the study of and treatment with exercise science, bio-mechanics and kinesiology. He will tailor an exercise program specifically designed for each patient.
Please don't attempt any exercise without first checking with your Doctor.
Simple Exercises
Below are a number of low-impact exercises and stretches you can do at home. Click the name to learn more.