About Prolotherapy
Is Prolotherapy Right for You?
Prolotherapy (also referred to as Stimulated Ligament and Tendon Repair) is the introduction of an irritant solution by means of injection into the weakened ligaments. The irritant solution is usually made up of an anesthetic (Lidocaine) and Glucose (sugar) H20. The proliferant stimulates the production of fibrous tissue and new collagen tissue which will ultimately make your ligaments stronger - permanently.
Newsletter
Stay up to date with Dr. Tim and read about health tips on high-interest topics.
Resources
Contact
239-303-4069

Caring Medical & Rehabilitation Services
Southwest Florida
9738 Commerce Center Ct.
Fort Myers, Florida 33908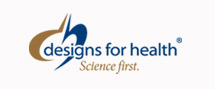 Designs for Health provides the highest quality nutritional products available. Choose the brand that Health Professionals trust.

Learn More »
Order Now »